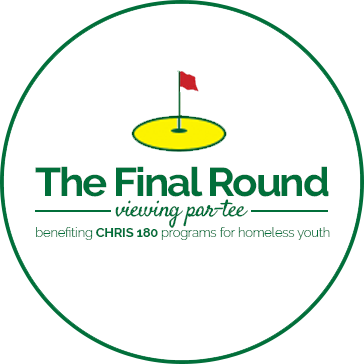 The Emerging Leaders Network (ELN) brings together community-minded young professionals who raise funds and advocate for CHRIS 180's youth homelessness initiatives through an annual fundraising event, The Final Round.
With over 3,300 homeless youth living on the streets of Atlanta each night, it is essential that we connect these vulnerable teens and young adults with safe housing and support services that will help them heal and become self-sufficient adults.
Learn more about The Final Round and Save the Date for Sunday, April 12th, 2020!
For more information, contact Elizabeth Goldberg at elizabeth.goldberg@chris180.org.