[vc_row css_animation="" row_type="row" use_row_as_full_screen_section="no" type="grid" angled_section="no" text_align="left" background_image_as_pattern="without_pattern" padding_top="50″][vc_column][vc_column_text]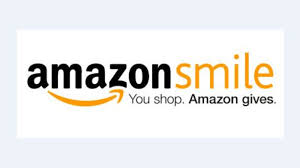 AmazonSmile is a simple and automatic way for you to support CHRIS 180 every time you shop, at no cost to you. When you shop at smile.amazon.com, you'll find the exact same low prices, vast selection and convenient shopping experience as Amazon.com, with the added bonus that Amazon will donate a portion of the purchase price to CHRIS 180.
Get started with these easy steps:
1. Visit smile.amazon.com It's just like shopping on amazon.com
2. Sign in. Simply use your existing Amazon login information.
3. Start shopping! After you've chosen your charity, your shopping experience will be the same as it is on the Amazon website. And there's no extra cost for you at checkout!
4. Please remember to shop at smile.amazon.com link every time. Purchases on the main Amazon.com site do not support CHRIS 180. To help remember, bookmark smile.amazon.com.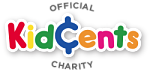 We are proud to be an official KidsCents Charity! Join Rite Aid's KidsCents program to round up your purchases to the nearest dollar and donate your change to CHRIS 180.
Here's how you can sign up online in 3 easy steps:
1. Visit https://kidcents.riteaid.com and follow the steps online to become a Rite Aid wellness+ Plenti member (join for free) and enroll in the KidCents program.
2. After you join wellness+ Plenti (or if you are already a wellness+ Plenti member), login on https://kidcents.riteaid.com and click "Select a Charity" on the website menu. Here you can search for CHRIS 180 in the list of official KidCents charities.
3.  Now, next time you shop at Rite Aid and your purchase is rounded up, your change will be designated to support our work.
[/vc_column_text][/vc_column][/vc_row][vc_row css_animation="" row_type="row" use_row_as_full_screen_section="no" type="full_width" angled_section="no" text_align="left" background_image_as_pattern="without_pattern"][vc_column][/vc_column][/vc_row]