CHRIS 180 Celebrates Most Successful Capital Campaign in Organization's 37-Year History: Over $15 Million Raised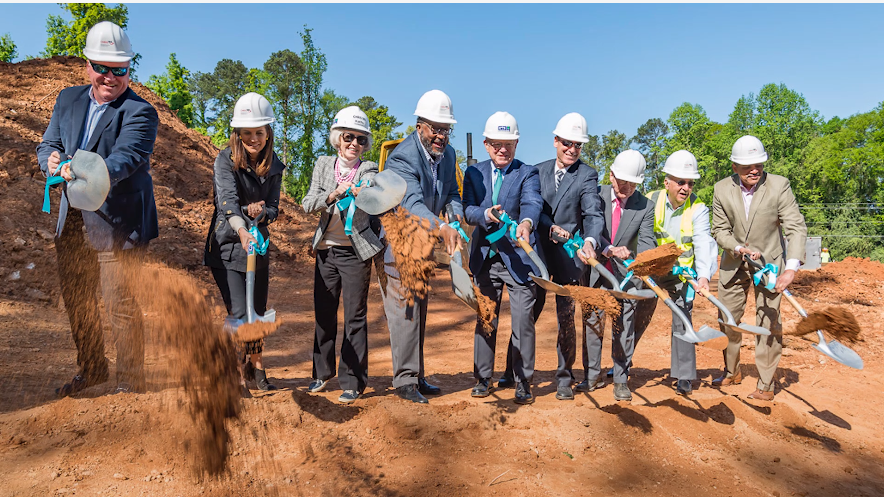 At the annual CHRIStal Ball on August 18, 2018, CHRIS 180 announced the success of their Turning Point Capital Campaign, a three-year, $15 million effort to double the organization's footprint by 2020. Co-chaired by C. David Moody, Jr. of C. D. Moody Construction and Cyril Turner, a retired Delta Air Lines executive, the $15 Million campaign was the largest capital campaign in CHRIS 180's history, and the scope of the projects ranges across programs, with a focus on efforts to set the stage for long-term success. Funds raised by the campaign will build a new 20,000 square foot building, Center of Excellence for Training, Education, and Connections, to house the CHRIS Training Institute, CHRIS 180's adoptions program and Keeping Families Together program, as well as administrative offices. Construction on the new Earthcraft certified building is already well underway. Other components of the campaign include earmarks for operating, sustainability, and maintenance reserve funds; four new Gateway Foster Homes, a new Integrated Healthcare Clinic, upgrades to existing apartment homes, and much more.
---
The mission of CHRIS 180 (formerly CHRIS Kids) is to heal children, strengthen families, and build community through mental health counseling, training, providing safe housing, and real-world skill building. In 2016, we changed our name to CHRIS 180 to more accurately reflect that our clients include individuals of all ages and to focus on our transformational role with those we serve.
CHRIS 180 saves, serves, and protects children, young adults, and families who have experienced trauma to help them change the direction of their lives. CHRIS 180's award-winning leadership and programs have transformed more than 60,000 lives and we are an acknowledged pioneer among mental health, child advocacy, and family welfare providers.
We believe that potential is a right, not a privilege and we are dedicated to the children, young adults, and families we serve to unlock their potential happiness, health and success despite challenging circumstances, often beyond their control.