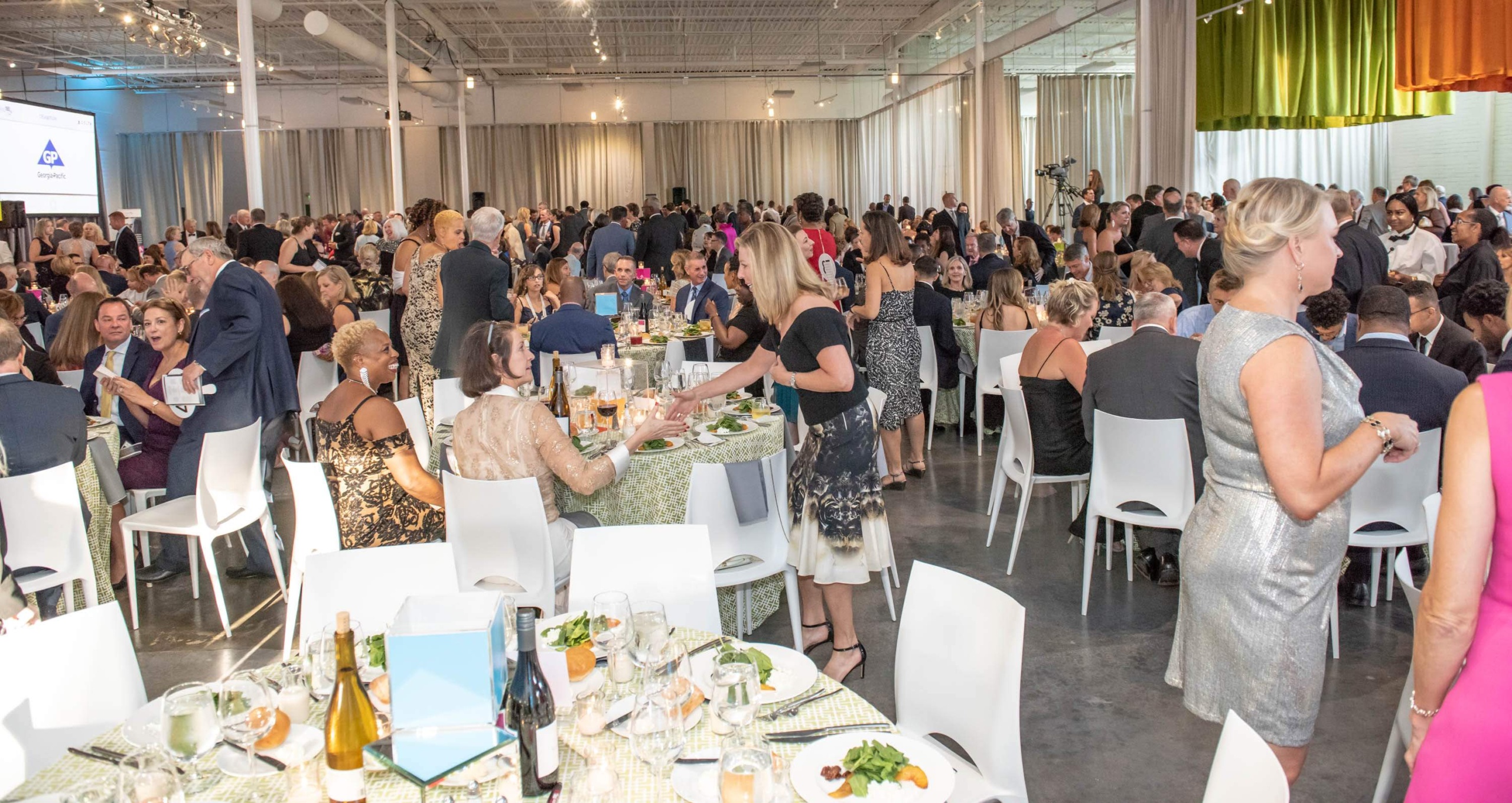 13 Aug

CHRIS 180 Hosts Annual Fundraiser at Mercedes-Benz Stadium
40th Anniversary Celebration for nonprofit highlights a legacy of leadership
Atlanta-based mental health nonprofit CHRIS 180 is preparing its largest fundraiser, The CHRIStal Ball, as an in-person & virtual event on Thursday, August 19 at 6:00 P.M. at the Mercedes Benz Stadium and virtually on CHRIS 180's Facebook & YouTube pages at 7:00 P.M.
"The CHRIStal Ball is a pivotal part of our fundraising effort and enables us to power the mental health and wraparound services we provide for the community," said Kathy Colbenson, LMFT, President and CEO of CHRIS 180. "We're thankful for the opportunity to continue this signature event in a safe, hybrid format and raise funds for essential services, especially as needs have increased throughout the pandemic."
Chairs for the 2021 event are Lori Chennault, Terrin McKay and Julia Houston, who serves as CHRIS 180's Board of Directors Chair. Honorees for The CHRIStal Ball are Sheila Weidman-Farley and Arthur M. Blank, both of whom have provided invaluable support to CHRIS 180. Weidman-Farley is the Senior Vice President of Communications, Government and Public Affairs for Georgia Pacific. Arthur Blank is a co-founder of The Home Depot and chairman of the Arthur M. Blank Family Foundation.
Sheila Weidman-Farley served as CHRIS 180's Board Chair and continues as a member of the Advisory Council. For close to two decades, she has used her expertise and passion to support CHRIS 180's marketing and communications efforts, while at the same time connecting CHRIS 180 with invaluable partnerships in the business community to enhance the lives of those the organization serves.
Arthur Blank's impact on CHRIS 180 stretches over 30 years.  From his gift in 1989 that kept the organization's doors open, to generous grants from the Arthur M. Blank Family Foundation that support CHRIS 180's trauma-informed mental health services on the Westside, Blank continues to ensure philanthropic support that results in changed lives.
The CHRIStal Ball Presenting Sponsors are Delta Air Lines and the Atlanta Falcons Limited Partners, along with Champion Sponsors Cox Communications, The Arthur M. Blank Family Foundation and Georgia Pacific. Protector Sponsors include: Equifax, King & Spalding, Cadence Bank, Children's Healthcare of Atlanta, Holder, Publix Super Markets Charities, Southern Company, Seyfarth, PNC, Truist, MSAC Charitable Fund, The Carol and Ramon Tomé Family Fund, Marybeth & Fred Leamer, Correll Family Foundation INC., Southwire and The Coca-Cola Company.
Tickets to The CHRIStal Ball can be purchased at CHRIStalBall.org through August 18.  To follow the conversation on social media, use #CHRIStalBall2021.