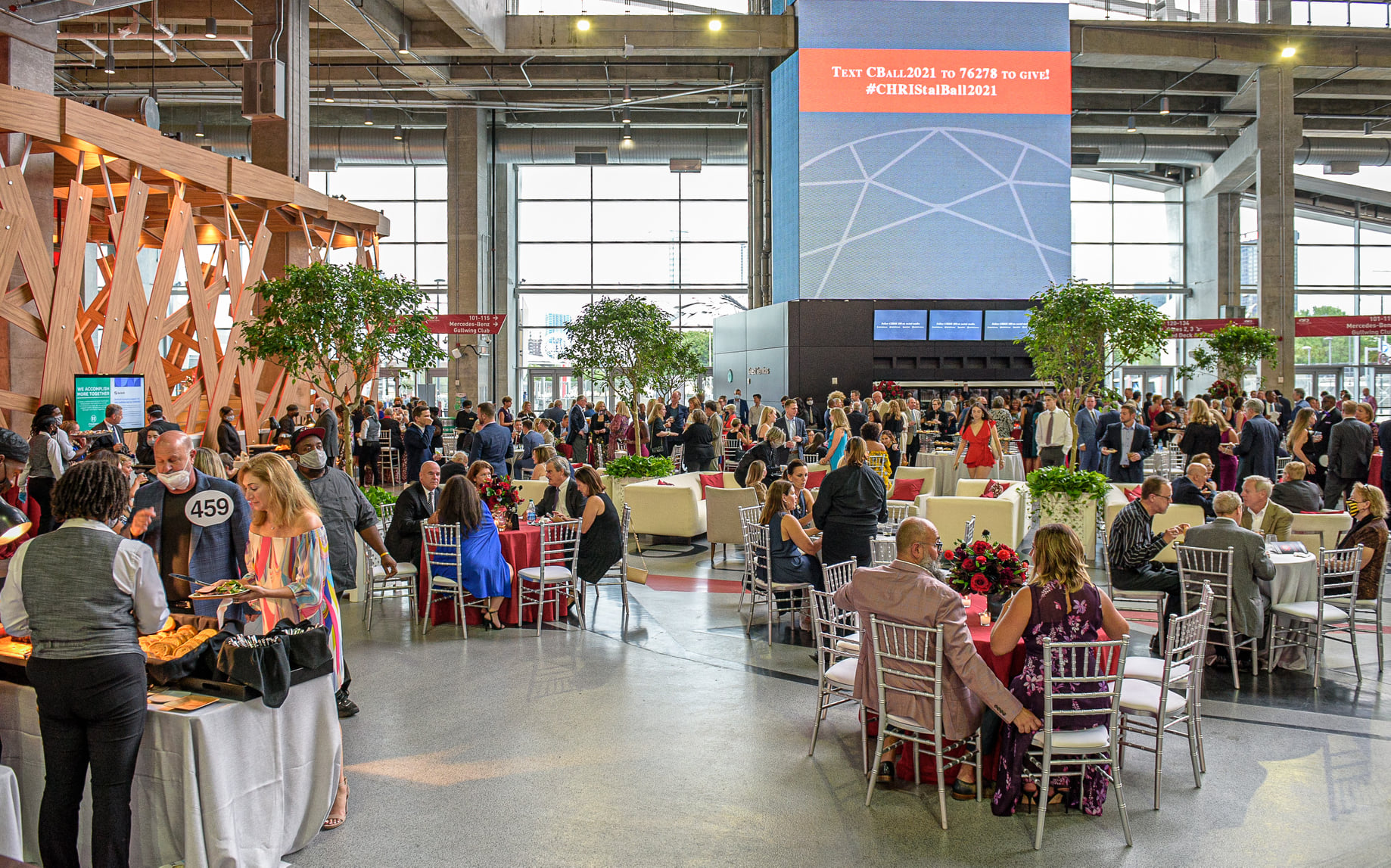 03 Sep

CHRIS 180 Sets Record at Annual Fundraiser

40th Anniversary Celebration for nonprofit brings in more than $800,000

Atlanta-based mental health nonprofit CHRIS 180 celebrated its legacy of leadership during its largest fundraiser, The CHRIStal Ball, on August 19. The event raised over $800,000—a record-breaking amount in CHRIS 180's forty years of service—to support the organization's programs and resources that provide trauma-informed counseling and wraparound care for children, youth, young adults and families throughout Metro Atlanta. The CHRIStal Ball was held in-person at the Mercedes-Benz Stadium and virtually on CHRIS 180's Facebook and YouTube pages.

"We are incredibly grateful and humbled by the outpouring of support received at this year's CHRIStal Ball," said Kathy Colbenson, LMFT, President and CEO of CHRIS 180. "Each gift enables us to continue our essential work of providing counseling and filling gaps in care for Atlanta's children, youth and families. Thanks to our supporters, CHRIS 180 has been able to step up to meet the increasing needs during the pandemic."

Chairs for the 2021 event were Lori Chennault, Terrin McKay and CHRIS 180's Board of Directors Chair, Julia Houston. Honorees for The CHRIStal Ball were Sheila Weidman-Farley and Arthur M. Blank, who have provided exceptional support that has changed the lives of those the organization serves and CHRIS 180 itself. Sheila Weidman-Farley shared her personal story of childhood abuse and trauma that connects her to CHRIS 180's mission and values. Blank expressed his deep admiration of CHRIS 180's comprehensive approach and its impact in the community.

The CHRIStal Ball also provided the opportunity to hear stories told firsthand by clients whose lives have been positively impacted by CHRIS 180. Jocelyn, whose family received wraparound services when she was a child, is now a social worker and is giving back through her employment with Georgia's Department of Family and Children Services.  Sabrina was facing homelessness when she came to CHRIS 180's permanent supportive housing complex where she found the acceptance and stability through CHRIS 180 that her family was unwilling to provide. She has been employed for the past four years and now is moving forward in her life with confidence.

More than 400 people streamed the hybrid event and masks were provided for the 300 guests who attended in person.

The 2021 CHRIStal Ball Presenting Sponsors were Delta Air Lines and the Atlanta Falcons Limited Partners, along with Champion Sponsors Cox Communications, The Arthur M. Blank Family Foundation and Georgia Pacific. Protector Sponsors included: Equifax, King & Spalding, Cadence Bank, Children's Healthcare of Atlanta, Holder, Publix Super Markets Charities, Southern Company, Seyfarth, PNC, Truist, MSAC Charitable Fund, The Carol and Ramon Tomé Family Fund, Marybeth & Fred Leamer, Correll Family Foundation Inc., Southwire, Sharecare and The Coca-Cola Company.

The 2021 CHRIStal Ball program is available to watch at christalball.org.